Sitting casually in the balcony on a holiday morning, my weary eye leaves the newspaper and the depressing headlines that have been exploding on us 24x7 of late and wanders. Having shifted to a hostel, my time at home presently clocks to just about a fraction of what it was earlier. Add to that the fact that the family moved cities. I notice new things around me!
The beautiful Sankheda furniture with the delicately imprinted patterns. The gold-leaves on the Thanjavurs. The meticulous effort gone behind the grand Cauvery Handicrafts' wood carving. The colourful batiks and Rajasthani jewellery my mother adorns herself in as she rushes to the office. And finally, they rest on my favourite – an exquisite panchloha Nataraja, the Lord of Dance. Priceless!
lord ganesha, thanjavur painting
But of course, the Lord is seated on a glossy glass-and-metal multipurpose stand which in turn is hiding a flashy American Tourister travel bag. On Round-2 I spot the digital clock-cum-photo frame, the iPad and laptops, the induction stove. The sleek home-theatre system dominates the living space even as dad's newly bought plastic-art, an attempt at starting a modern collection, coyly peeps from the study.
In an age when even KFC is bringing out an Indian Tadka menu, what does this new year forecast for our Global Desi houses I wonder.
lord nataraja in all his glory
Things are definitely changing, with several manufacturers waiting to decorate our lifestyles with their products. Our sundays are no longer spent making sweets with the grandmother and we don't sit in the open verandah of our houses while exchanging gossipy tit-bits with the neighbour as dusk descends. We live in intelligent apartments where, sitting in the office, the parent can check if the kitchen is child-safe by the time kids come from school. Smart gadgets enrich us while newer and newer trends dictate our choices.
sankheda furniture
It is not about whether it is good or bad. It is happening, you will acknowledge, even while watching the Ad for a new milk supplement for expectant mothers possibly taking over from the age-old potion. And as the new year dawns, we can promise ourselves to walk into the future taking the golden past with us.
My heart bursts with glee when I see those monthly exhibitions in cities which give an opportunity to those talented artisans. Or when I come across those websites which now let us possess invaluable pieces of our glorious culture in our very homes with just a click. No hassles of having to go search for authentic craftsmen, while having the satisfaction that you are giving a new chance for dying traditions.
Very few countries are as unique as ours, full of wonderful stories and so amazingly rich in history! It should fill each Indian with pride – the danceforms, the arts and handicrafts, the music and various gharanas, the wonderful spices and cuisine, just about everything about India.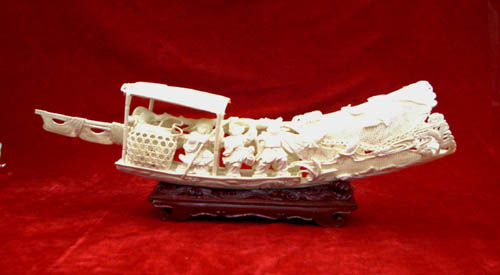 delicately carved ivory
lepakshi kuchipudi dancing doll
Yeah, there are things you don't like so much too – the traffic, the lack of infrastructure, the burgeoning social divide etc. – as sophisticated urban members. But they are small things we can set right with time. However, this culture once lost, will never come back. Can you or I sit and weave a fabric so thin that it can be fit into a matchbox?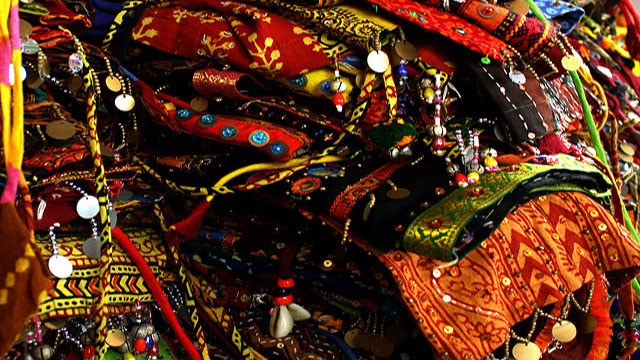 textiles: every state has its own story
beautiful jewellery